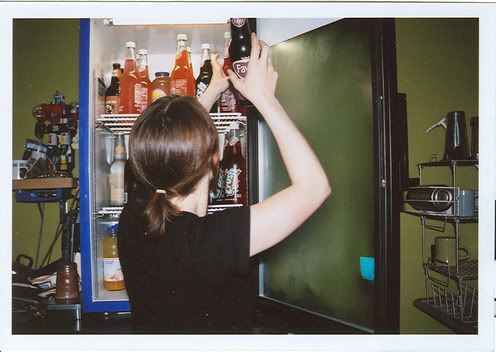 I like this picture of Meredith.
Weekends have become such a thing to look forward to throughout the week. Thus far, I've had a good weekend, but I need to do something to feel like I got stuff done this weekend.
My laundryis in piles, my room is a mess, the kitchen needs some cleaning, I've got papers to grade and lessons to plan...
I just want to sit down and watch a movie in the air conditioning. This is too hot for September.
Things are going so well. Just when I thought things couldn't get much better, they are doing just that.
Over the summer I had a handful of worries/concerns that weighed me down and plagued my thoughts. My mind couldn't escape questions of financial concern, living situations, close friends that seemed far away, whether I wanted to really be a teacher... All of this while trying to convince myself that being a substitute teacher for the year was something that I did want to do.
Things have fallen into place perfectly.
I have an amazing job.
Dianne and Michelle can say the same.
Michelle met Nick.
Living with Dan is better than great.
I pinch myself.
Happiness, truly is, all the rage.