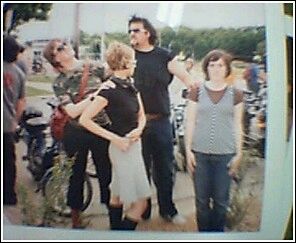 BBQ11 was so much fun. Seriously. I can't remember laughing
so hard, feeling so good, meeting such wonderful people, dancing mad
crazy, and being in love with everything like that in such a long
time. I wish I had a working scanner to display the many fun
pictures I have documenting the weekend. I am eager for
Seattle.
The weekend made me forget about finishing up a stressful school year
of teaching, finding a real job, student loans that are lurking around
the corner, etc, etc, etc.
I needed that.
Oh! The WonderWoman is a gem, now with hot red pedals. She looks a little more sexy/spicy/hott now.
thanks, dan. I appreciate it!